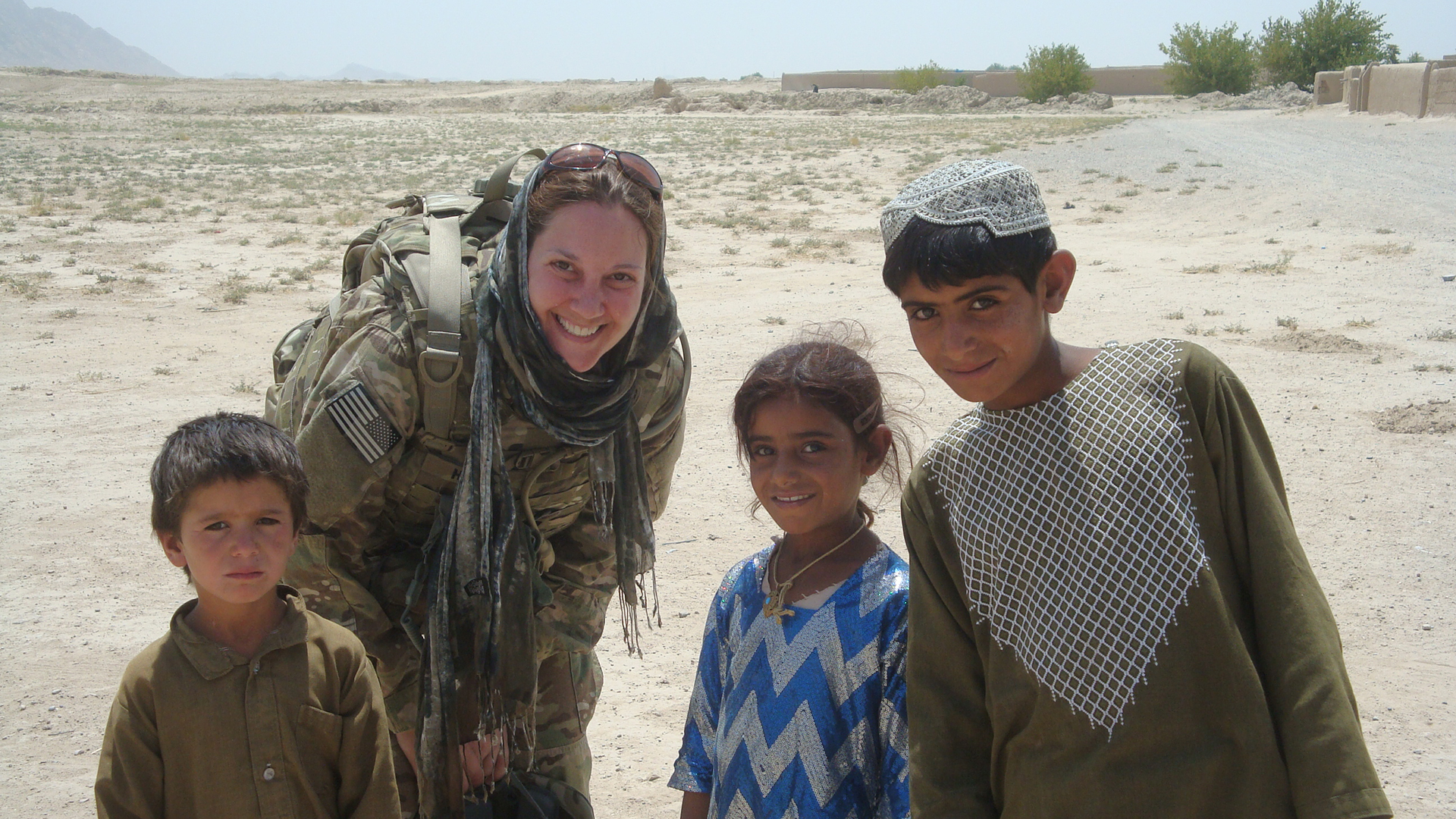 Maiwand District, Kandahar, Afghanistan
The U.S. Army, 2-34 Combined Arms Battalion, "Dreadnaught" will refurbish a building to establish the Malalai Anaa Center for Women and School for Girls in the Maiwand District of Kandahar Province, Afghanistan.
The Afghanistan World Foundation (AWF) established a partnership with Dreadnaught Battalion to support an effort central to its mission of establishing education centers for women and children.
AWF will raise $17,000 to underwrite the costs of establishing the Center for women and girls.
"The Taliban regime destroyed over 70% of the schools, and health care facilities throughout Afghanistan, and levied heavy restrictions on women," stated Sonia Nassery Cole, Founder of AWF. "The local support to establish a center and school for women and girls proves the resilience and determination of the people of Maiwand."
Kandahar Province, is a conservative Pashtun rural community where women's literacy is below 7%. Political and social progress in Kandahar is a predicator of national success.
"Contrary to common expectations, the women of Maiwand are not afraid to ask for what they want," stated Cynthia Hogle, an Army Civilian who supports Dreadnaught Battalion by conducting field interviews and research. "During one of my first meetings with the women they requested a meeting place for women and a school for their girls to attend."
The women stated where they would like the building located so they could easily gather, socialize and attend training programs. They stated their boys attend the local school, but since boys and girls must attend schools in separate buildings they needed a girls' school.
LTC Chistopher Kidd, Commander of Dreadnaught Battalion stated, "The women of Maiwand are courageous and outspoken, and steadfastly anti-Taliban. By supporting them via education and economic opportunities, we are engaging 48% of the population that has been largely ignored in counterinsurgency measures."
A building slated to be torn down was preserved and will soon be refurbished. It is one of the original buildings constructed by the British near their LTC Kidd has outlined plans to transform the building, add a garden and also determined a six-foot wall should be built to provide the privacy and security necessary for the women and girls to feel comfortable. The wall will be paid for with U.S. Army CERP Funds.
The extended families of grandparents, brothers, their wives, and the children – including many widows and orphans, that inhabit the local villages have very little. Many have fled from other areas due to fighting and targeting by the Taliban.
The Center will provide training programs in sewing, rug making, and contract negotiation so they can sell their items in the local Bazaar. Handmade goods are sold for commission or based on negotiated contracts with male shop owners.
"The Taliban loses its potential for influence when families have education and increased economic opportunities. Establishing a Women's Center and offering programs for women will create a huge impact in this community," stated District Governor, Obeidullah Bawari.
Afghanistan World Foundation was founded by Sonia Nassery Cole, who fled Afghanistan, at the age of seventeen, during the Soviet Invasion. AWF engages in collaborative efforts to enhance social opportunities for Afghan women and children and prioritizes projects that address critical needs such as education, economic development, and health services.
To support this effort, please see our Donate page.
100% of all donations will benefit the Malalai Anaa Center for Women and School for Girls. This fundraising effort is 100% volunteer managed.
Incidental expenses are covered by Board contributions. All contributions are tax deductible under Afghanistan World Foundation 501(C)3 status.
Afghanistan World Foundation Sponsors:
Malalai Anaa Center for Women and School for Girls
Maiwand District, Kandahar, Afghanistan
$17,000 Fundraising Goal